Kisik Environmental staff and partners work with both Indigenous communities and private sector clients to deliver quality environmental services while building meaningful relationships for a sustainable future.
At Kisik Environmental, we strive to provide Indigenous communities with the resources they need to effectively manage their lands, air, and water. We recognize the significant role of industry in land use planning and resource development within Indigenous communities. We recognize the value and necessity of equitable discussions between these parties.
A FOCUS ON DATA MANAGEMENT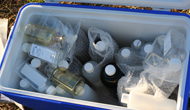 Thorough and consistent data management is a key component to the sustainability of any project, system, or community. Kisik Environmental believes that providing secure documentation and storage of traditional ecological knowledge and other sensitive environmental data as a part of all of our services is integral to ensuring that the information will be a resource for current and future generations.
ASK US ABOUT HOW WE CAN SUPPORT SOUND DATA MANAGEMENT PRACTISES IN YOUR COMMUNITY.
HOW WE SUPPORT YOUR COMMUNITY
Kisik Environmental offers a broad suite of environmental services, and in addition to these services, when you hire Kisik Environmental, you are hiring a group of people dedicated to ensuring that you get the resources you need to effectively manage your land. For some this may mean finding a way to make traditional knowledge accessible to a younger generation, for others it could be determining what type of environmental monitoring program could be best used to answer your questions. When we start work with a new client, we begin the conversation with "how can our services bring added value to your staff, community members, and environment". When Kisik Environmental adds value to a project, this does not mean increasing costs, it means maximising opportunities for learning and collaboration while still charging competitive prices. For example, Kisik Environmental offers a number of value added components that you may choose to take advantage of; these components are offered alongside other environmental services:
Organizing youth/elder engagement events to facilitate knowledge transfer
Facilitating youth involvement in documenting and storing traditional knowledge
Providing support for the digitization of paper maps
Developing strategies for maximising the effectiveness of your consultation office
Planning environmental monitoring programs